Premier Rodeo Returns to Sioux Falls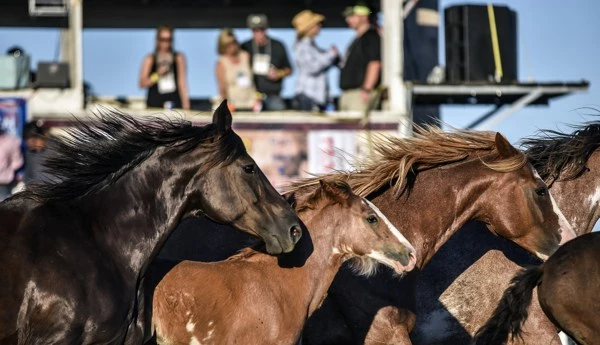 The number one sport in South Dakota? Rodeo! Ask just anyone from South Dakota and chances are they'll go to a rodeo, or two this year.
It's a great place to hang with friends and as far as family entertainment goes, well it doesn't get much better.
Live rodeo action return is returning to Sioux Falls on September 29-30, 2017. Things will be getting wild and western at the Denny Sanford Premier Center in Sioux Falls with the PRCA Wrangler Champions Challenge Finale.
The event is sponsored by First PREMIER Bank/PREMIER Bankcard and presented by Justin Boots.
Tickets for the event are on sale Now!
Listen this weekend (September 23-24) for The Kickin' Country Weekend Password. We'll announce the word at approximately 5 past the hour. Know the Kickin' Country Weekend Password Monday Morning (September 25) at 10:00 AM with Trav and instantly win a 4 pack of tickets the Friday night performance. (must be caller 10 when Trav asks you to call in)
If you haven't been to a rodeo in a few years, they do a great job at the Denny Sanford PREMIER Center. Obviously conditions will be perfect indoors so buy some tickets and take the family out for some rodeo fun!
---
See Also:
Subscribe to KSOO-FM / ESPN 99.1 on